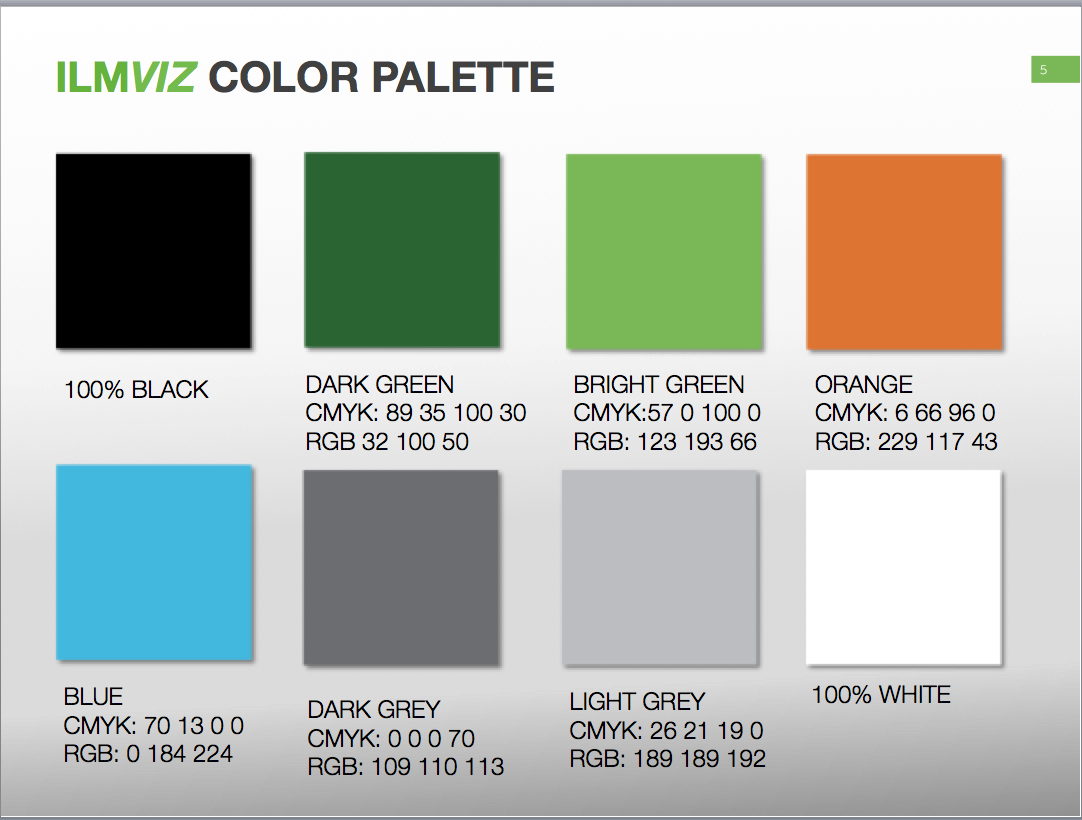 Fortune 100 Athletic Company - Project Branding and Communications
I supported multiple projects at a large athletic-wear company (content can't be shown for legal reasons). They needed to communicate about project impacts to employees and to stand out among the many changes happening in the organization. I developed visual brand, including color palette, logo, PowerPoint template, and imagery library.
I also established an editorial voice, set the communications calendar, simplified complicated information, determined audiences and tailored messaging to them, wrote on behalf of senior executives, and delivered communications across platforms to users across the globe.
My work created a cohesive brand within the project team, generated excitement across impacted employees, and established legitimacy and importance of project within the company as a whole.
Global Private Foundation - Project Branding
A large global private foundation needed to generate excitement and interest around an internal project. In particular, they wanted to motivate impacted employees to attend an open house event to learn necessary information about the coming changes. I developed a visual brand for the project and translated that brand to multiple communication channels, including a one-pager, presentation materials, and all collateral for a restaurant-themed open house (seen here).
Kleinfelder - Presentation Video Design & Script Editing
I worked with the CEO of this consulting firm to visually communicate the company's five-year plan through a video presentation (using PowToons). I helped organize and punch up the script for the recorded voice over that accompanied the presentation. The company received large numbers of video views and positive feedback from across the company, indicating excitement and buy-in for the company's strategy.
Dr Keely Killpack - Branding and Book Launch
Change management expert and author Keely Killpack just published her first book. I led her through a branding process to determine how to best present herself and her book visually and through words. I chose imagery and colors based on our discoveries and helped tailor existing copy along with writing new content.
PeopleFirm - Information Design
PeopleFirm, a people-strategy business consulting company, needed a powerful, concise presentation to explain who they are. I took a collection of data, information, and slides and transformed it into an engaging PowerPoint presentation with a cohesive story.
PeopleFirm - Information Design
PeopleFirm needed to overhaul their onboarding process for new hires in order to make the process more interactive. I worked with them to give all documents a fresh look within their existing brand and to build new content, including this game.
Seattle Repertory Theatre - Branding a Season Campaign
The theatre wanted to launch a campaign to attract younger subscribers and emphasize the value of a night out. I worked with a designer to develop the visual brand and came up with the cheeky "Spend the Night With Us" tagline and related copy.
Seattle Repertory Theatre - Branding a New Artistic Director
When Seattle Rep promoted their new Artistic Director from within, they needed to establish his credibility in this new role. I worked with the marketing team to visually establish his friendly/relatable brand and helped the new Artistic Director hone his written voice, including ghost writing the majority of his communications to patrons.
The results: High levels of subscription purchases and general goodwill across the Seattle theater community
Seattle Repertory Theatre - Website Redesign
The theatre wanted a complete redesign of their website to add integrated ticket buying functionality and establish a new look and feel. I determined site flow/architecture for user experience, worked with graphic designer and web designer to visually represent brand and build functionality, and wrote new copy or edited existing to reflect new brand. Take a look: www.seattlerep.org
Ernest Shackleton Loves Me - Website Design
This new musical had been in development for many years, but the producer didn't have a way to give potential investors a look at the project. I took an enormous amount of content and whittled it down to the essential story, including selecting imagery, writing copy, and designing the web site. The resulting web presence helped tell the story of the show to potential producing partners, including securing New York run. Take a look: www.ernestshackletonlovesme.com
100 Heartbreaks - Website Design and Branding
This is a musical that I wrote, and so I put my skills to use for myself to create a brand for the project that would work to sell the show to audience members as well as potential producers. I established a visual identity, wrote all copy, contracted photographers, set up video production and music recording. The website was instrumental in raising over $7,000 in fundraising and opening up communication with potential producers for future shows. Take a look: www.100heartbreaks.com
Jason Phelps - Branding & Web Redesign
Actor and teacher Jason Phelps had two websites-- one for each career. I helped him create one cohesive site combining his two passions and showcasing the way they support each other.
Tai Shan - Copywriting for Press Kit
I worked with Tai to write a variety of bios (different lengths and angles) telling her story as a singer and composer. She uses them on her website, as well as sends them to press.